Schedule Your
Consultation Today
HOURS OF OPERATION
| | |
| --- | --- |
| Monday | 9 a.m. - 7 p.m. |
| Tuesday | 11 a.m. - 5 p.m. |
| Wednesday | 9 a.m. - 7 p.m. |
| Thursday | 11 a.m. - 5 p.m. |
| Friday | 9 a.m. - 3 p.m. |
| Saturday | Closed |
| Sunday | Closed |
What to Expect From Your First Visit
At your initial consultation, your personal health coach will spend time learning about your overall health, your family history, and any symptoms you're experiencing or previous diagnoses you've received, as well as your ultimate wellness goals.
To dig deeper into why you're feeling the way you are, and to help uncover any underlying conditions, we'll recommend specialized lab work after your consultation.
Using your assessment and your lab results, your health coach will connect you with the right functional medicine provider for your unique needs.
Our Functional Medicine Programs
After your initial consultation and specialized lab work, your functional medicine provider and dedicated health coach will work together to create a customized plan to help you achieve long-term health. Depending on your needs, your plan may include:

Targeted Nutraceutical Supplements

Exercise

Exercise With Oxygen Therapy (EWOT)

Meditation

Continuous Glucose Monitoring

Red Light Therapy

PEMF Therapy
Meet the Beachwood Novis Health Team
Using proven behavioral coaching strategies, lead Health Coach Viktoria, Functional Medicine Provider Dean and your dedicated team at Novis Health Beachwood will work closely with you to help you achieve your wellness goals.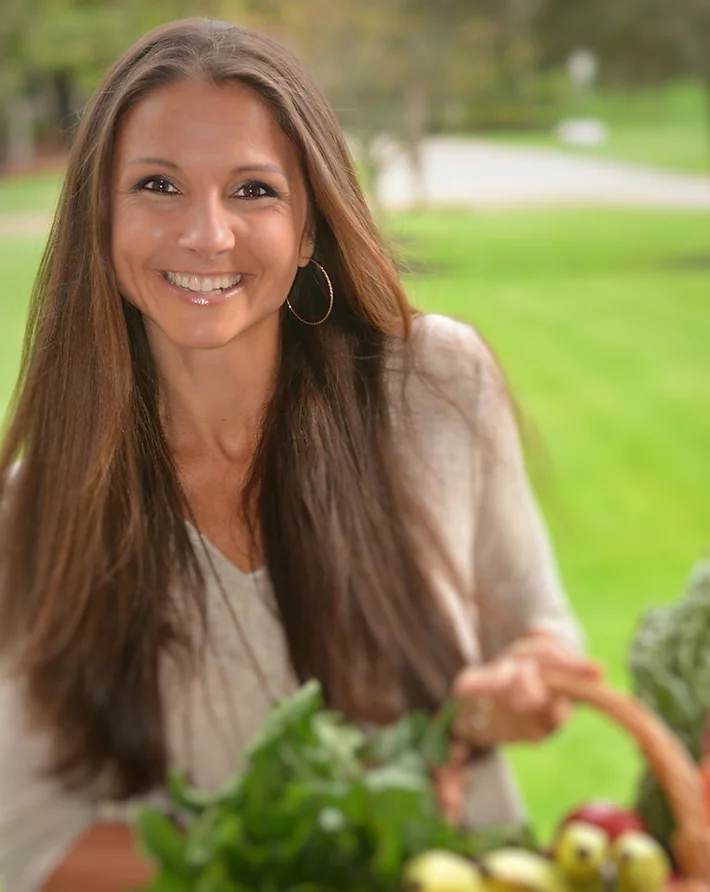 Viktoria


Lead Health Coach and Resilience Trainer
As a Certified Health Coach and Heartmath Certified Resilience Trainer, my focus and expertise is to teach, motivate and help clients to develop and maintain sustainable healthy lifestyle choices, to learn stress management techniques and to develop emotional awareness for overall improved health.
I have gained a deep understanding of food choices and the effects of stress through my own personal health journey of overcoming Hashimotos, skin and hormonal issues, as well as managing stress related problems such as IBS, SIBO, and food sensitivities. Today I use food as medicine to keep my body healthy and utilize my resilience training tools and techniques to help nourish and feed my soul.
I am passionate about helping clients improve their lives to feel better and be more mindful about achieving their health and wellness goals. I lead and inspire people towards a more nourished and stronger body, mind and spirit through my vibrant and positive energy while keeping a caring, creative and can-do attitude. I wish to inspire people to be healthier and enjoy their lives to the fullest.
Together we will empower you to take charge of your health and create a wellness plan that is tailored specifically for you. Together we will develop a deeper understanding of food and lifestyle choices that work best for your overall health. Together we can achieve a better state of wellness.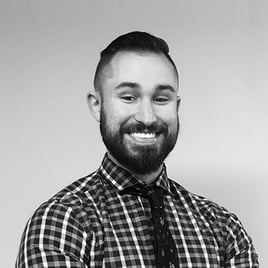 Dean


Functional Medicine Provider
Dr. Dean graduated with his Doctorate from National University of Health Sciences in 2017, and started his own practice before eventually joining Novis Health. Dr. Dean's passion has always lied in functional medicine and helping patients solve the jigsaw puzzle that is their health. Dr. Dean has completed many post-graduate hours in functional medicine from the College of Integrative Medicine, as well as seminars focusing on nutrition. Dr. Dean's passion is specifically in supporting patients with their GI and autoimmune conditions.
Creating a Healthier World, One Member at a Time
Novis Health was founded with the goal of changing how health is perceived in our country. That purpose has evolved into the greater mission of transforming health in America – beginning with the Novis Health member community.
Our complete approach to wellness integrates world-class providers, trained health coaches, comprehensive testing, targeted nutrition, and innovative technology into customized plans for every individual member, based on a foundation of functional medicine.
Beachwood Success Stories
"Corporate medicine in America is only reactive…that is, they treat the symptoms. Doctor Dean and Novis Health of Beachwood take a proactive approach in finding the root causes of what is ailing you. I have had more progress in controlling my ailments in 3 months with Novis Health than corporate mainstream medicine has shown me in almost 30 years. 🙂"




Type 1 Diabetic | Lost 21 lbs | Cut insulin usage by 75% | More consistent sugar levels | Better sleep and less pain
So many things I've enjoyed about being a part of 'the fam'. If I had to pick one thing, it would be my office visits and my developing relationships with the lovely Olivia and the awesome Dr. Dean! When I arrive at the office Olivia always greets me with an incredible smile and a very warm greeting. She always does everything she can to answer my questions and help with my issues. Dr. Dean has a very magnetic and persuasive personality. He is very professional, yet down to earth, transparent, caring, and has a great sense of humor. It's like talking with a little brother (though I will always respect him as the professional and authority that he is). I appreciate all of that, as it encourages me to stay on the program."

Lowered insulin from 58 to 11
Lowered CRP from 5.6 to 1.3
Off 1 prescription drug
Back to Zumba classes and working out
Lost 26 lbs
Lost 6.1% body fat
Optimized thyroid
Ready to Take Charge of Your Health?
Schedule your free consultation today to learn more about how we can help you achieve long-term wellness.
Frequently Asked Questions
Do you take insurance?
We are what's called a membership-based center. Through years of experience, we've learned that many people continue struggling with chronic disease or less than optimal health because the same routine testing produces the same results – typically, more medication.
To treat our patients differently with a model that's more successful for their health, we don't accept insurance. Instead, we have developed a very affordable monthly membership that allows us the freedom to provide the care you need to achieve long-term wellness.
Do you work alongside my primary care doctor?
Our health coaches are always excited to connect with your primary care provider for support, and to provide clear updates and progress reports regarding your Novis Health journey.
What if I'm on fixed income or disability?
Many of our members are in a similar situation. We treat every patient like family, and we try to work with you to find a solution that fits your budget.