Schedule Your
Consultation Today
Get Your Life Back! Start your long-term wellness journey with a complimentary consultation at our Centennial, Colorado location
What to Expect From Your First Visit
At your initial consultation, your personal health coach will spend time learning about your overall health, your family history, and any symptoms you're experiencing or previous diagnoses you've received, as well as your ultimate wellness goals.
To dig deeper into why you're feeling the way you are, and to help uncover any underlying conditions, we'll recommend specialized lab work after your consultation.
Using your assessment and your lab results, your health coach will connect you with the right functional medicine provider for your unique needs.
The Health Coaching Advantage
Our Novis Health coaches integrate with Functional Medicine doctors to execute a unique plan built specifically for you and your health conditions. Health coaches are accountability partners who help you turn big goals into small steps that are specific, measurable, attainable, relevant, and timely.

True health and wellness come from a healthy lifestyle encompassing all areas of your life. Health coaches go beyond food and exercise and help you explore and identify barriers so you can work together to formulate a plan for your optimal health. Novis Health coaches always look at the big picture. Many things contribute to an individual's health and happiness: food, lifestyle measures, work, and home routines, personal relationships, employment satisfaction, emotional and spiritual health. They will help you tie all aspects of your life into your wellness journey.
Our Approach
The way your body responds to lifestyle, nutrition, and even treatment is unique to you. That's why we take a completely personalized approach to helping you manage or prevent chronic conditions.

Specialized Lab Work

Provider Developed Plans

One-on-One Coaching
Our Functional Medicine Programs
After your initial consultation and specialized lab work, your functional medicine provider and dedicated health coach will work together to create a customized plan to help you achieve long-term health. Some of the common conditions we treat are:

Type 2 Diabetes

Autoimmune and Chronic Disease

Hashimoto Hypothyroidism Hormonal Health

GI Disorders

Immune System Boost
Our Integrated Treatments
Our in-office treatments to compliment your journey include:

Individualized Nutrition

Pulsed Electro-Magnetic Frequency

Red Light

Targeted Nutraceutical Supplementation

Physical Training
Meet the Centennial Novis Health Team
Using the combination of Functional Medicine and proven behavioral coaching strategies, your dedicated team at Centennial Novis Health will work closely with you to help you achieve your wellness goals.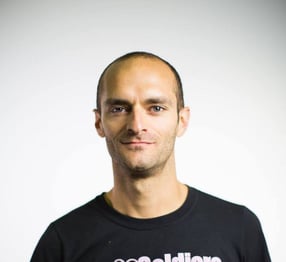 Dave


Health Coach
Dave has had a lifelong passion for health and serving others. His wellness career began as a personal trainer and eventually a small business owner of a successful group fitness facility. He came to realize that the low-hanging fruit of fitness or nutrition was just a small part of his clients' success. It was the connection, care, and community that kept them committed to their health. Despite their hard work and dedication, some clients still struggled to see results. Through his curiosity and drive to support his clients, he discovered functional medicine. Dave is now a Board Certified Health & Wellness Coach, trained through the Functional Medicine Coaching Academy. Dave believes that the body is an amazing miracle and given the right support, it has the incredible ability to heal and thrive. Beyond Novis, you'll find him outside with his wife and three kiddos exploring, playing in the dirt (garden), or collecting eggs from his backyard chickens!
Creating a Healthier World, One Member at a Time
Novis Health was founded with the goal of changing how health is perceived in our country. That purpose has evolved into the greater mission of transforming health in America – beginning with the Novis Health member community.
Our complete approach to wellness integrates world-class providers, trained health coaches, comprehensive testing, targeted nutrition, and innovative technology into customized plans for every individual member, based on a foundation of functional medicine.
HOURS OF OPERATION
| | |
| --- | --- |
| Monday | 9 a.m. - 6 p.m. |
| Tuesday | 9 a.m. - 6 p.m. |
| Wednesday | 9 a.m. - 6 p.m. |
| Thursday | 9 a.m. - 6 p.m. |
| Friday | 9 a.m. - 2 p.m. |
| Saturday | Closed |
| Sunday | Closed |
Ready to Take Charge of Your Health?
Schedule your complimentary consultation today to learn more about how we can help you achieve long-term wellness.
Frequently Asked Questions
What is Functional Medicine?
Functional medicine digs deeper to find out why you got sick or feel poorly in the first place. By uncovering the root causes of your symptoms or disease, we can create a plan of action for long-term health that addresses all of the contributing factors, not just a single symptom.
Is health coaching really effective?
It sure is! Research has shown that 90% of healing takes place outside of a doctors office. Studies from Harvard, the Mayo Clinic and many others speak about the effectiveness of health coaching in reversing chronic disease.
What can I expect at my first visit?
During your initial consultation, your Novis health coach will dig into the symptoms you're experiencing, the diagnoses you've already received from your primary care doctor, and your treatment goals.
To make sure you're ready for the lifestyle changes that make functional medicine a success, we'll also talk about your motivation for making your health a priority.
What's included in my treatment plan?
Your treatment plan is built specifically for you, so what's included depends upon your lab work, assessment, and personal goals. However, every plan includes a consultative functional medicine provider and a personalized health coach, regular check-ins, and follow-up lab work to track your progress.
Treatment plans are deployed through an affordable monthly membership. Each component of your health is addressed in "sprints" and retested for progress or correction every 90 days.
Do you work alongside my primary care doctor?
Our health coaches are always excited to connect with your primary care provider for support, and to provide clear updates and progress reports regarding your Novis Health journey.
Do you take insurance?
We are what's called a membership-based center. Through years of experience, we've learned that many people continue struggling with chronic disease or less than optimal health because the same routine testing produces the same results – typically, more medication.
To treat our patients differently with a model that's more successful for their health, we don't accept insurance. Instead, we have developed a very affordable monthly membership that allows us the freedom to provide the care you need to achieve long-term wellness.
What if I'm on fixed income or disability?
Many of our members are in a similar situation. We treat every patient like family, and we try to work with you to find a solution that fits your budget.