Schedule Your
Consultation Today
HOURS OF OPERATION
| | |
| --- | --- |
| Monday | 9 a.m. - 5 p.m. |
| Tuesday | 9 a.m. - 5 p.m. |
| Wednesday | 9 a.m. - 5 p.m. |
| Thursday | 9 a.m. - 5 p.m. |
| Friday | 9 a.m. - 5 p.m. |
| Saturday | Closed |
| Sunday | Closed |
What to Expect From Your First Visit
At your initial consultation, your personal health coach will spend time learning about your overall health, your family history, and any symptoms you're experiencing or previous diagnoses you've received, as well as your ultimate wellness goals.
To dig deeper into why you're feeling the way you are, and to help uncover any underlying conditions, we'll recommend specialized lab work after your consultation.
Using your assessment and your lab results, your health coach will connect you with the right functional medicine provider for your unique needs.
Our Functional Medicine Programs
After your initial consultation and specialized lab work, your functional medicine provider and dedicated health coach will work together to create a customized plan to help you achieve long-term health. Depending on your needs, your plan may include:

Targeted Nutraceutical Supplements

Exercise

Exercise With Oxygen Therapy (EWOT)

Meditation

Continuous Glucose Monitoring

Red Light Therapy

PEMF Therapy
Meet the Dayton Novis Health Team
Using proven behavioral coaching strategies, lead health coaches Terry and Betsy, and your dedicated team at Novis Health of South Dayton will work closely with you to help you achieve your wellness goals.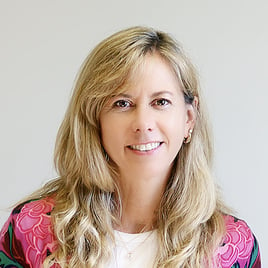 Terri



Health Coach
As a holistic health coach, I've had many struggles of my own. I hope that by sharing my story I will help others overcome their own personal obstacles. I faced many challenges in my personal battle with Polycystic Ovary Syndrome (PCOS), including a 30-pound weight gain prior to diagnosis and infertility. It was extremely taxing both physically and mentally. By learning how to use my diet as medicine and creating a healthy lifestyle, I was able to control my disease and its symptoms. I learned a lot about myself and my relationships going through this process. I learned how to stay strong and overcome obstacles. I learned how important it is to have solid, healthy relationships. I learned so much about proper lifestyle habits, including good nutrition and exercise. I want to pass the knowledge that I gained through the process on to others. I understand the importance of having the proper support system, and I hope to guide and encourage others as they embark on their life changing journey to personal wellness.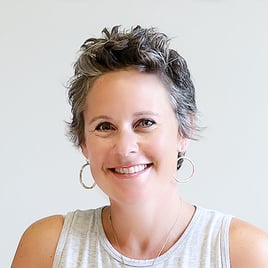 Betsy


Health Coach
I've been passionate about health my entire life. As a young woman, I decided on a career in business instead of following this passion. I had a very successful and enjoyable corporate career, but it was also very stressful and overwhelming, which ended up impacting my health. After many disappointing discussions with conventional doctors, I discovered functional medicine, which helped me heal my gut, eliminate IBS, and correct hormonal imbalances. This experience along with my lifelong passion for health drove my desire to make a career change for my own health and to be able to help others. I left my corporate position to become a functional medicine certified health coach. My personalized coaching approach focuses on the whole person to make lifelong positive changes. Everyone deserves to be happy and healthy, and can achieve their goals with the right care and support from a health coach.
Creating a Healthier World, One Member at a Time
Novis Health was founded with the goal of changing how health is perceived in our country. That purpose has evolved into the greater mission of transforming health in America – beginning with the Novis Health member community.
Our complete approach to wellness integrates world-class providers, trained health coaches, comprehensive testing, targeted nutrition, and innovative technology into customized plans for every individual member, based on a foundation of functional medicine.
Ready to Take Charge of Your Health?
Schedule your free consultation today to learn more about how we can help you achieve long-term wellness.
Frequently Asked Questions
Do you take insurance?
We are what's called a membership-based center. Through years of experience, we've learned that many people continue struggling with chronic disease or less than optimal health because the same routine testing produces the same results – typically, more medication.
To treat our patients differently with a model that's more successful for their health, we don't accept insurance. Instead, we have developed a very affordable monthly membership that allows us the freedom to provide the care you need to achieve long-term wellness.
Do you work alongside my primary care doctor?
Our health coaches are always excited to connect with your primary care provider for support, and to provide clear updates and progress reports regarding your Novis Health journey.
What if I'm on fixed income or disability?
Many of our members are in a similar situation. We treat every patient like family, and we try to work with you to find a solution that fits your budget.