Schedule Your
Consultation Today
HOURS OF OPERATION
| | |
| --- | --- |
| Monday | 10 AM - 7 PM |
| Tuesday | 8:30 AM - 6:30 PM |
| Wednesday | 8:30 AM - 6:30 PM |
| Thursday | 8:30 AM - 6:30 PM |
| Friday | Closed |
| Saturday | Closed |
| Sunday | Closed |
What to Expect From Your First Visit
At your initial consultation, your personal health coach will spend time learning about your overall health, your family history, and any symptoms you're experiencing or previous diagnoses you've received, as well as your ultimate wellness goals.
To dig deeper into why you're feeling the way you are, and to help uncover any underlying conditions, we'll recommend specialized lab work after your consultation.
Using your assessment and your lab results, your health coach will connect you with the right functional medicine provider for your unique needs.
Our Functional Medicine Programs
After your initial consultation and specialized lab work, your functional medicine provider and dedicated health coach will work together to create a customized plan to help you achieve long-term health. Depending on your needs, your plan may include:

Targeted Nutraceutical Supplements

Exercise

Meditation

Red Light Therapy

PEMF Therapy
Meet the Gilbert Novis Health Team
Using proven behavioral coaching strategies, National Board Certified Health & Wellness Coach, Amy and your dedicated team at Novis Health of Gilbert will work closely with you to help you achieve your wellness goals.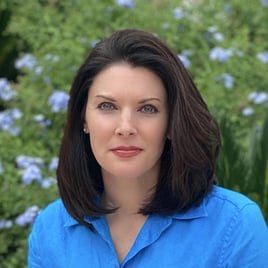 Amy


National Board Certified
Health & Wellness Coach
My name is Amy and I am a National Board Certified Health & Wellness Coach and ADAPT-Certified Functional Health Coach. I love empowering people to make health their #1 priority. I can help you take control of your health by identifying where you are and where you want to be without the shame or guilt. I believe everyone has the right to see what's possible within their own bodies. By using a functional medicine approach, paired with innovative tech treatments, you can see what's possible for you. I would love to walk beside you in your journey to health.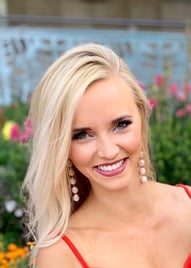 Brenan
Certified Holistic
Health Practitioner
Hi! My name is Brenan and I cannot wait to help you achieve your peak functioning body here at Novis Health Gilbert. I received my bachelor's degree in Exercise and Wellness at ASU and am a Certified Holistic Health Practitioner graduate from Trinity School of Natural Health. As a former collegiate athlete and NFL dancer, I am confident in my knowledge and motivational skills to get you on the right track and keep you there. I believe there is no better investment you can make than in your health, and understanding the root cause of your ailments will make your success that much easier. Let's build your body into a great place to live, you only get one!
Creating a Healthier World, One Member at a Time
Novis Health was founded with the goal of changing how health is perceived in our country. That purpose has evolved into the greater mission of transforming health in America – beginning with the Novis Health member community.
Our complete approach to wellness integrates world-class providers, trained health coaches, comprehensive testing, targeted nutrition, and innovative technology into customized plans for every individual member, based on a foundation of functional medicine.
Ready to Take Charge of Your Health?
Schedule your consultation today to learn more about how we can help you achieve long-term wellness.
Frequently Asked Questions
Do you take insurance?
We are what's called a membership-based center. Through years of experience, we've learned that many people continue struggling with chronic disease or less than optimal health because the same routine testing produces the same results – typically, more medication.
To treat our patients differently with a model that's more successful for their health, we don't accept insurance. Instead, we have developed a very affordable monthly membership that allows us the freedom to provide the care you need to achieve long-term wellness.
Do you work alongside my primary care doctor?
Our health coaches are always excited to connect with your primary care provider for support, and to provide clear updates and progress reports regarding your Novis Health journey.
What if I'm on fixed income or disability?
Many of our members are in a similar situation. We treat every patient like family, and we try to work with you to find a solution that fits your budget.