How Long Has It Been Since You Felt Normal?
Novis Health of Knoxville uses Functional Medicine to address the root cause of common chronic diseases and health issues. Simply put, Functional Medicine looks at your body as a whole, how all of the systems in your body work together to bring about health or disease.
Novis Health will identify and correct the underlying reasons for your chronic health issues so you can say goodbye to your symptoms for good.
The Health Coaching Advantage
Our Novis Health coaches integrate with Functional Medicine doctors to execute a unique plan built specifically for you and your health conditions. Health coaches are accountability partners who help you turn big goals into small steps that are specific, measurable, attainable, relevant, and timely.

True health and wellness comes from a healthy lifestyle encompassing all areas of your life. Health coaches go beyond food and exercise and help you explore and identify barriers so you can work together to formulate a plan for your optimal health.
Novis Health coaches always look at the big picture. Many things contribute to an individual's health and happiness: food, lifestyle measures, work and home routines, personal relationships, employment satisfaction, emotional and spiritual health. They will help you tie all aspects of your life into your wellness journey.

Type 2 Diabetes

Health and Wellness

Low Thyroid Conditions

Autoimmune Diseases

Weight Loss

Gastrointestinal Issues (IBS, IBD, Celiac, etc.)
The people we serve come to us frustrated, disappointed, and feeling misunderstood. Although most of them are under a doctor's care and taking medication, they remain tired, sick, and unhealthy. This is where Novis Health's Functional Medicine delivers real, life-changing results. Our primary goals include reducing or eliminating your reliance on medication, recovering your energy and drive, and helping you restore full-body health and wellness.
Results Matter
Look at what our members have done!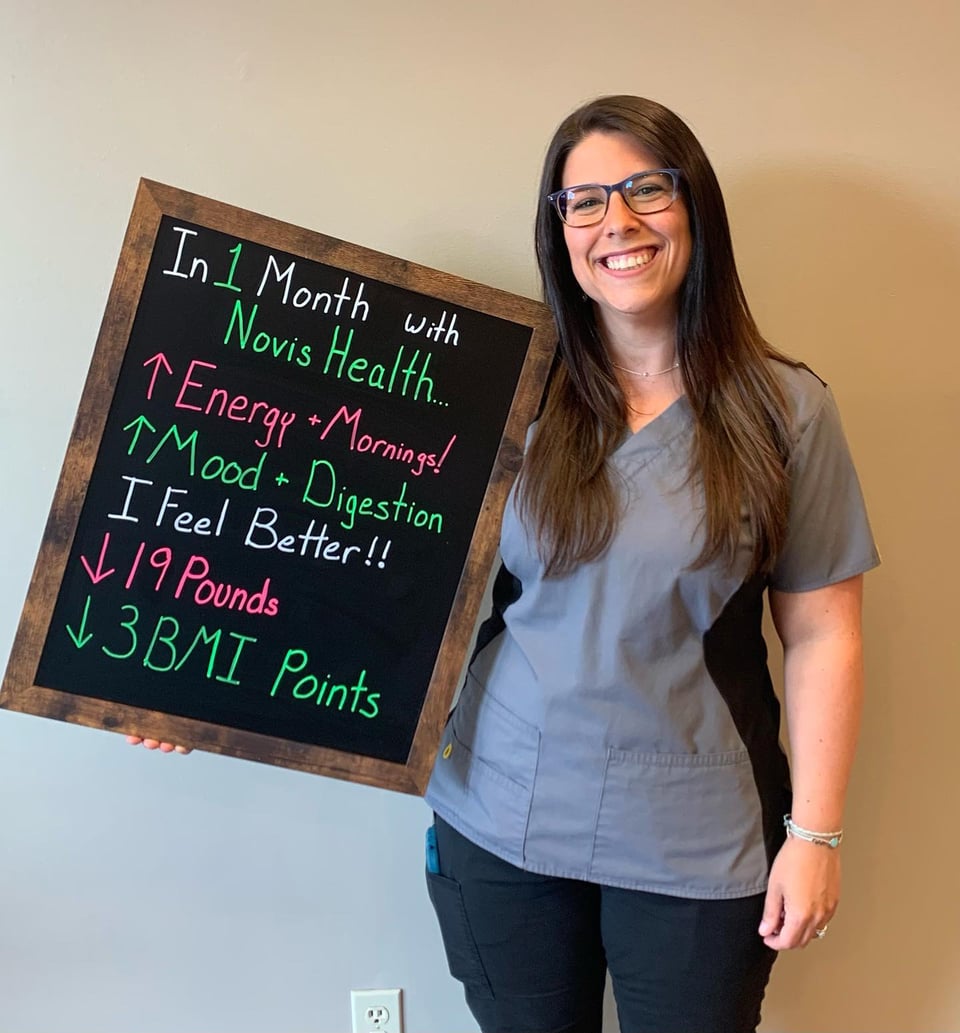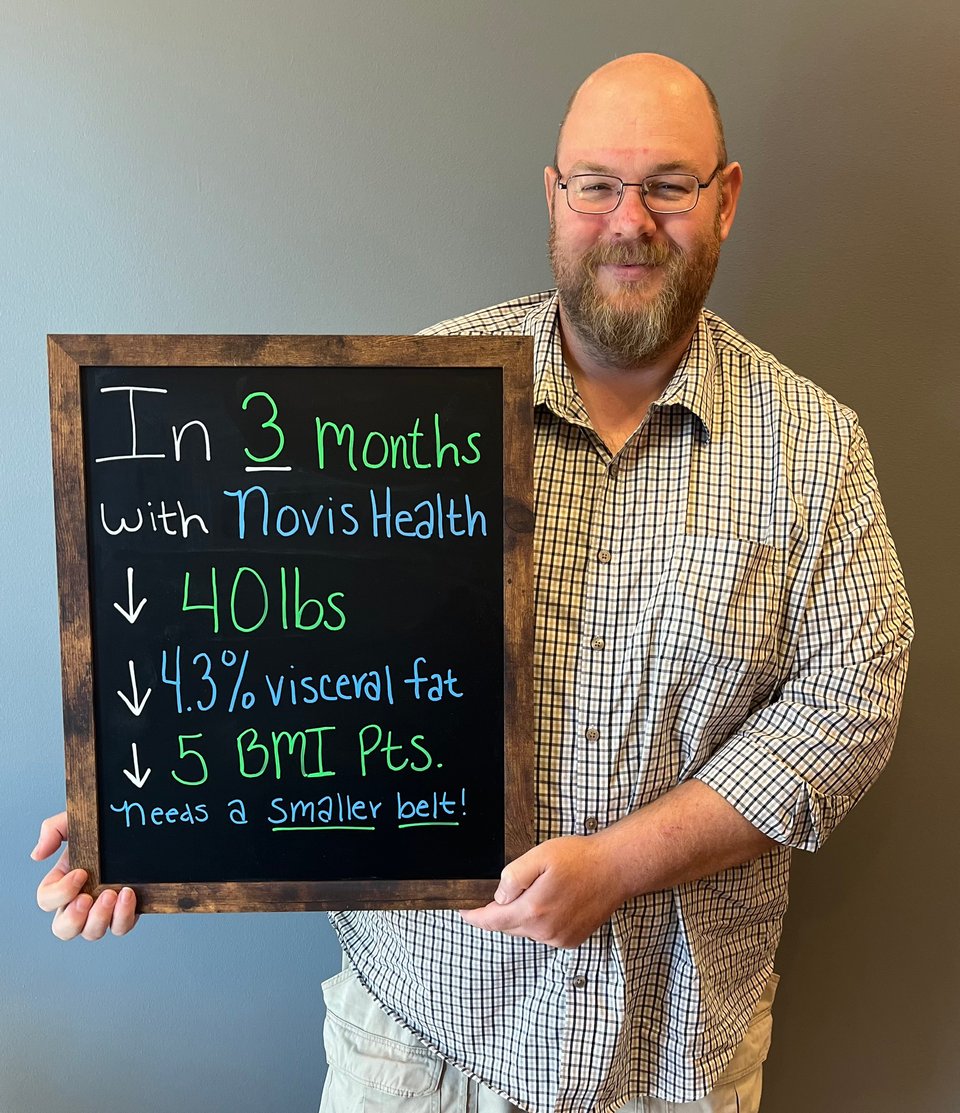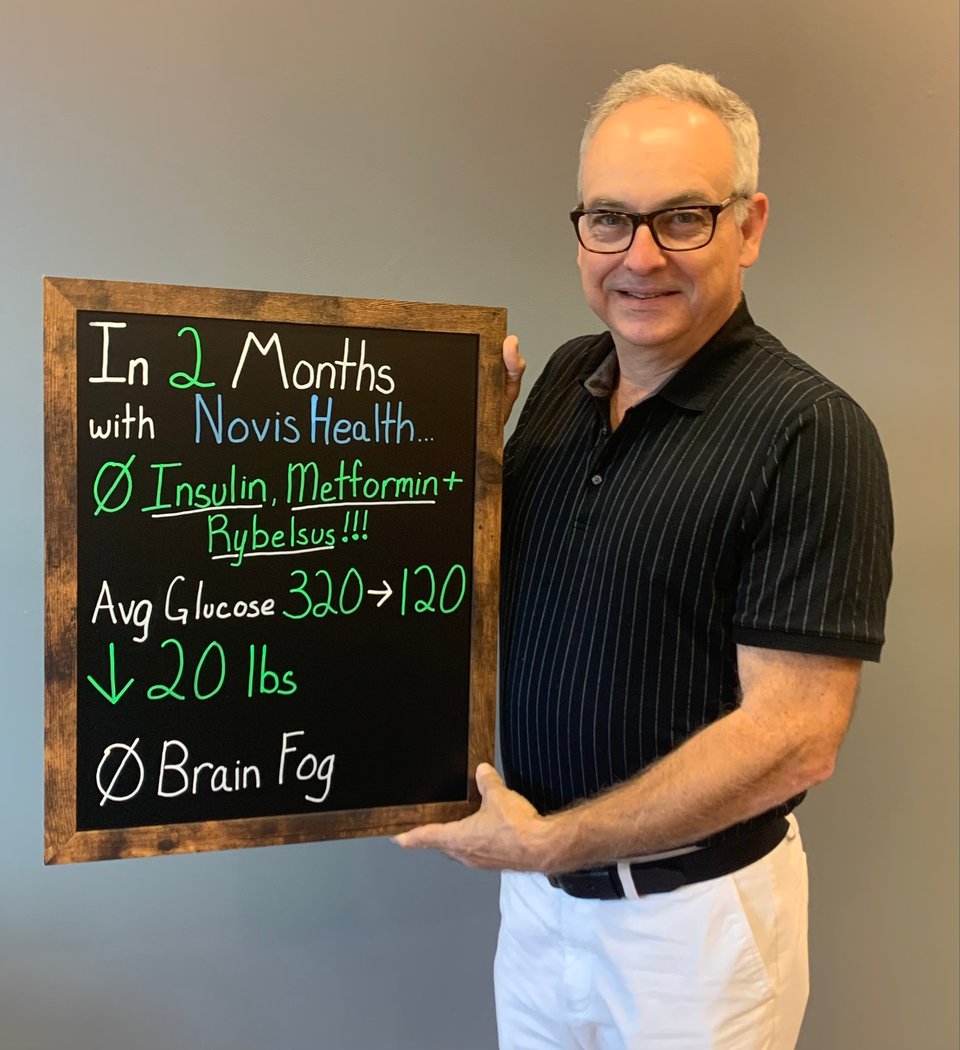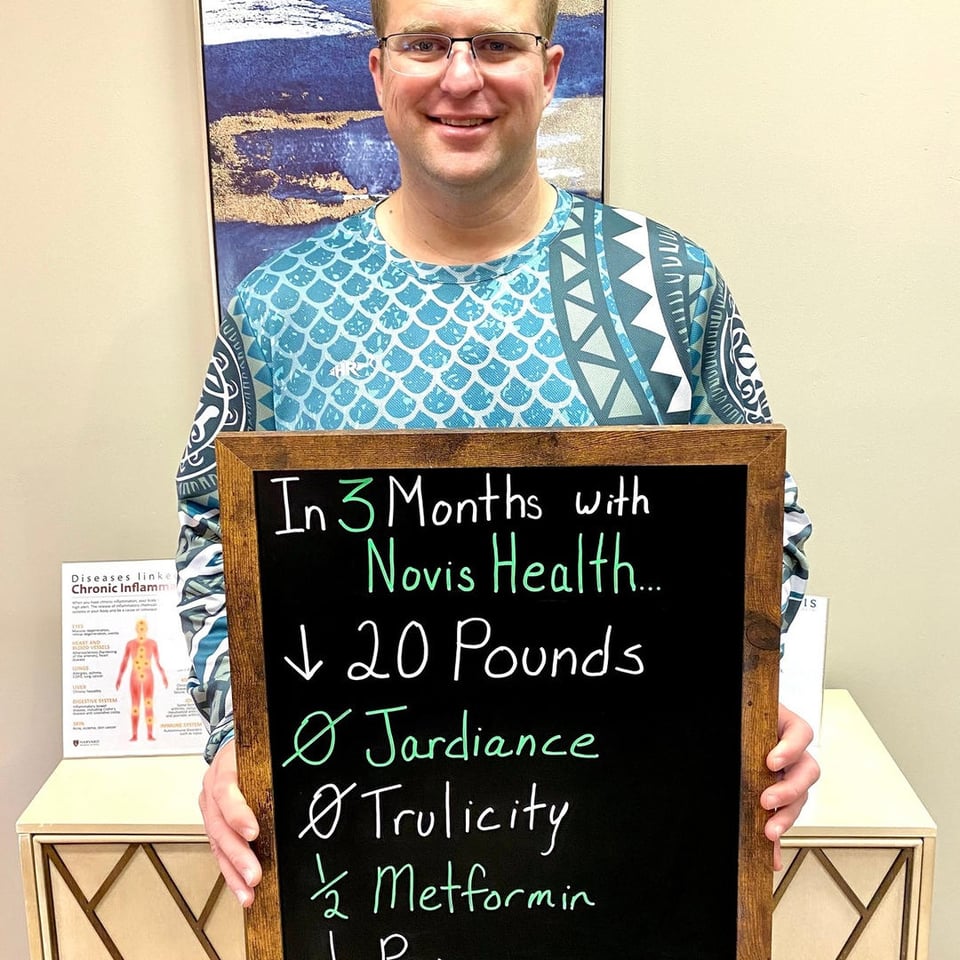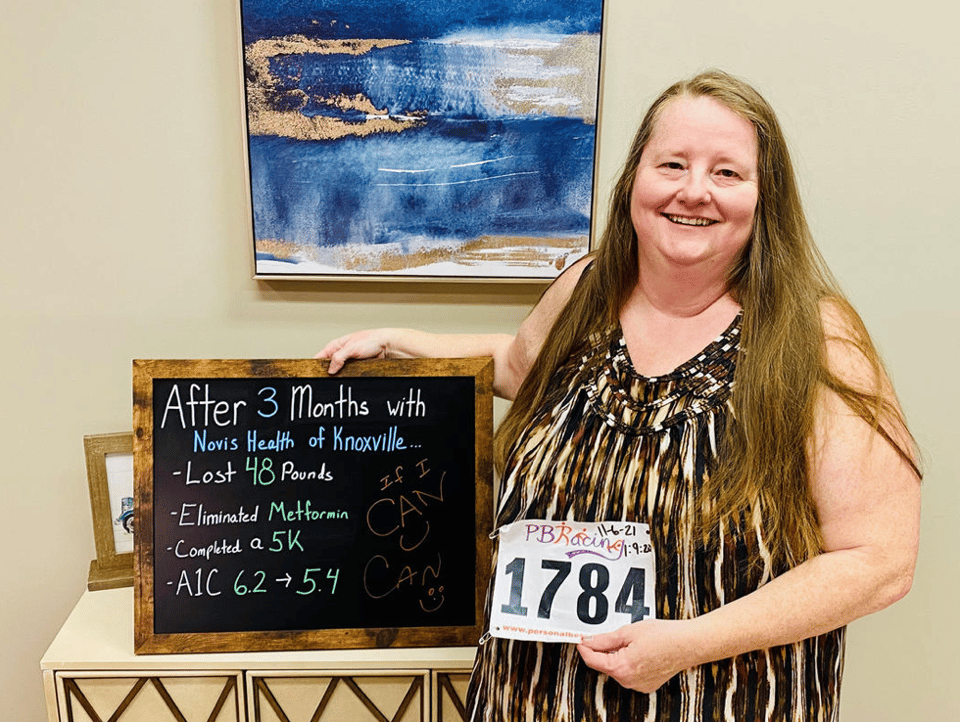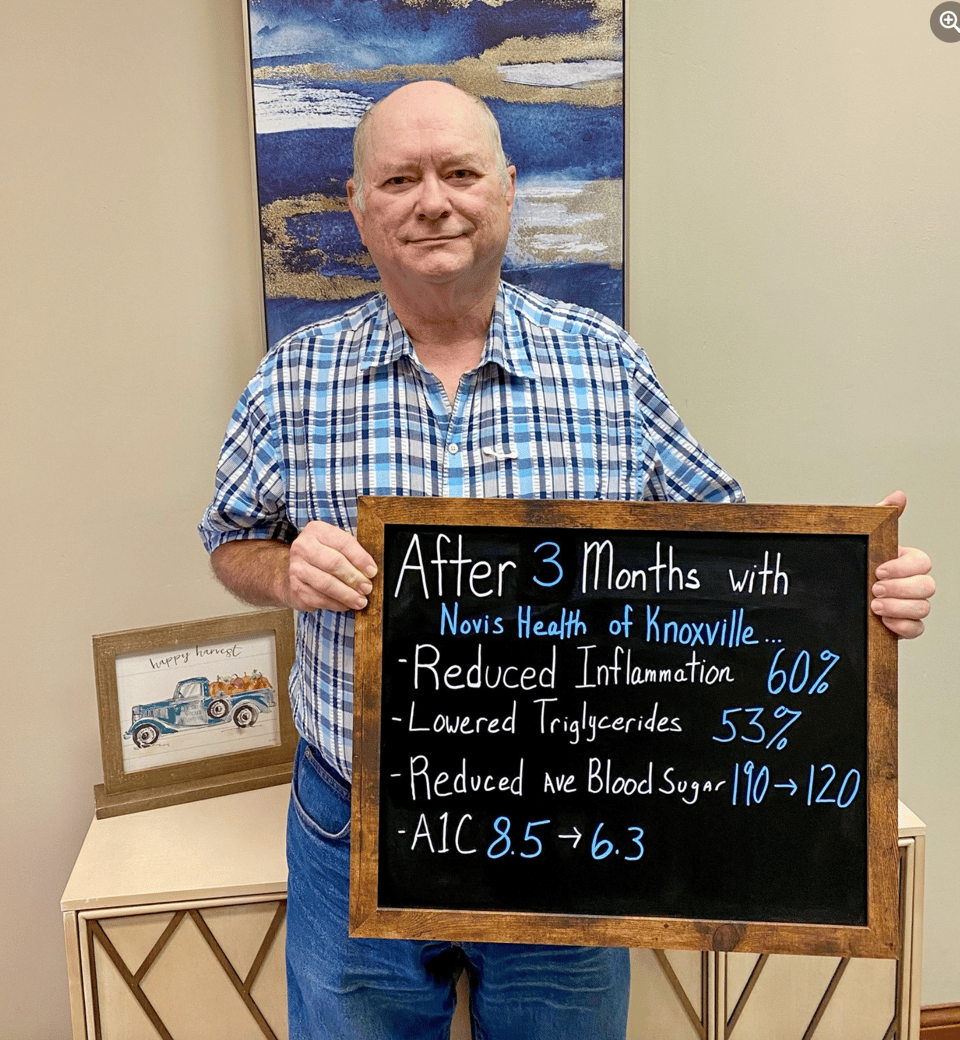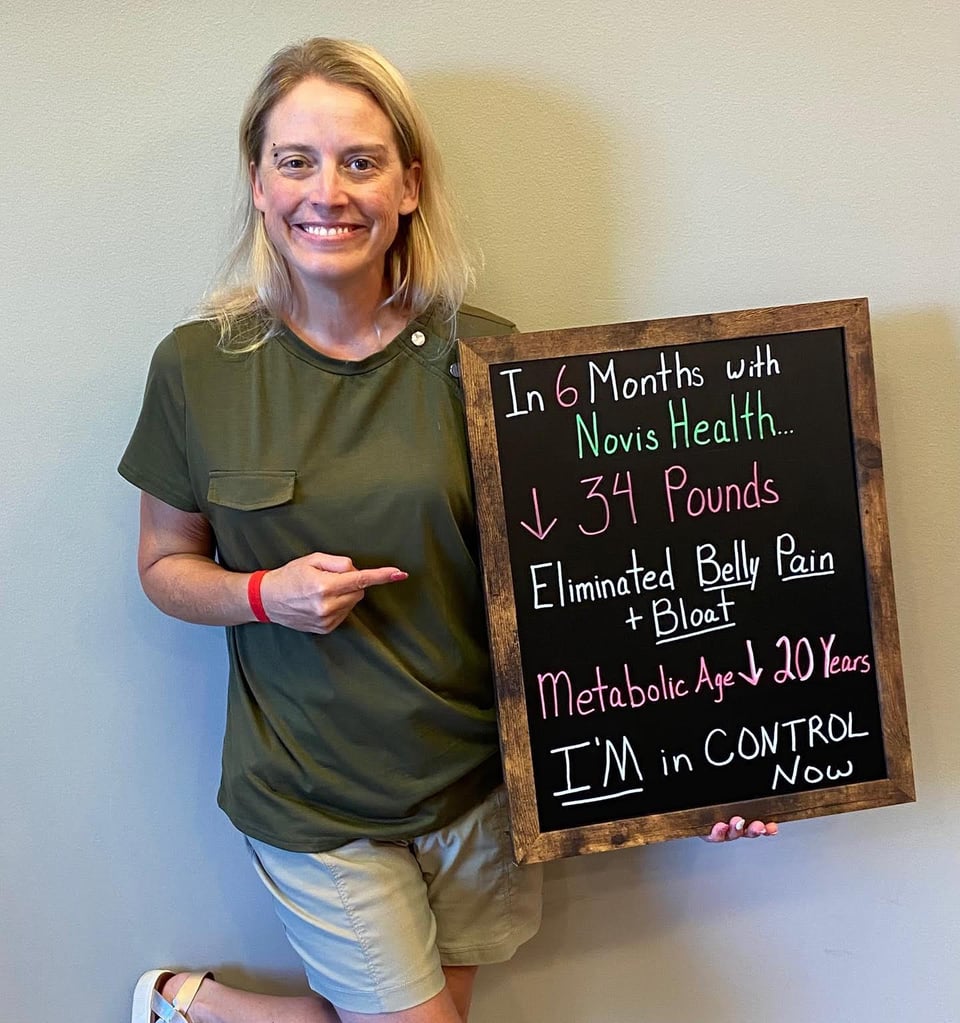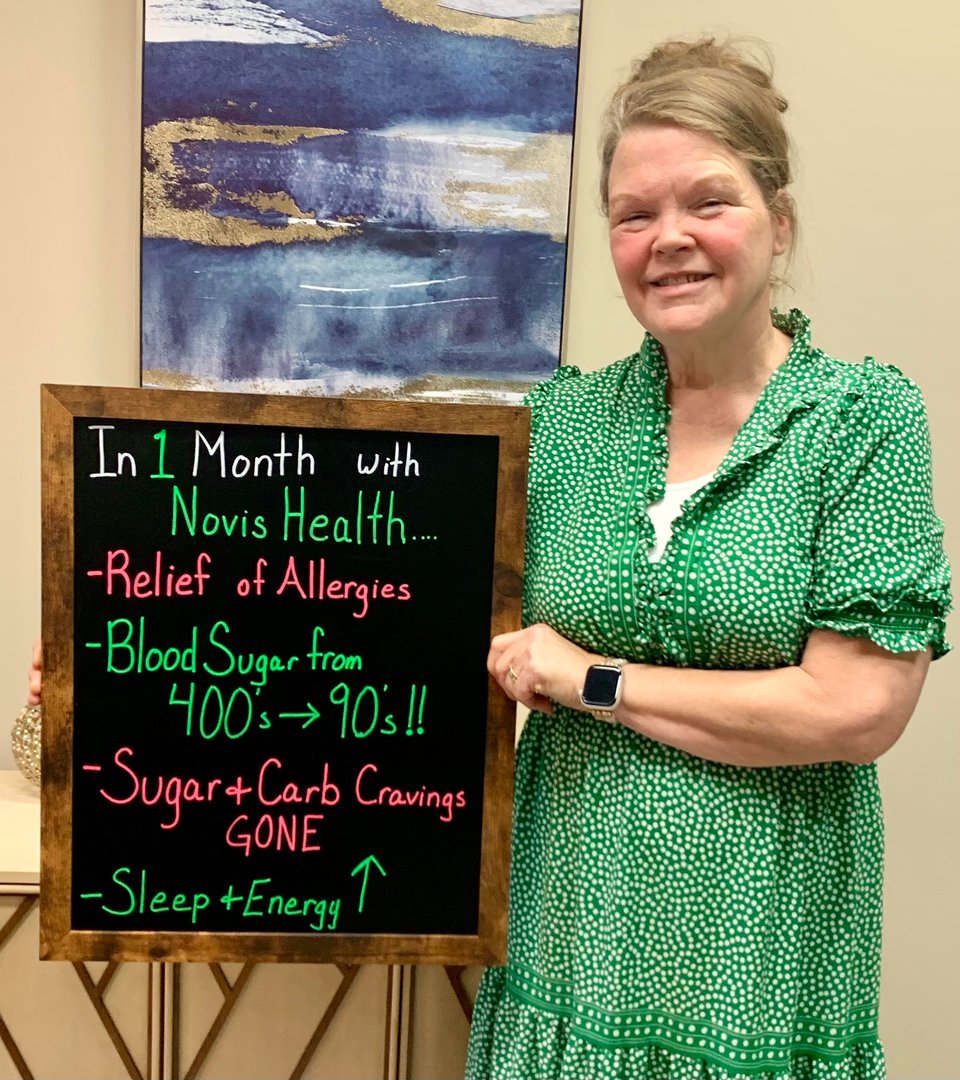 Meet the Knoxville Novis Health Team
Using proven behavioral coaching strategies, Lead Health Coach Jill and your dedicated team at Knoxville Novis Health will work closely with you to help you achieve your wellness goals.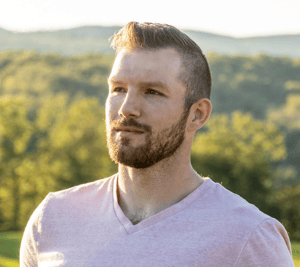 Dillon
Lead Health Coach / Office Coordinator
Dillon was introduced to functional medicine out of necessity, when, in 2019 he experienced a life-threatening stroke due to his Type 1 Diabetes being misdiagnosed as vertigo.
Conventional medicine did not provide the care he needed, so he turned to a more natural approach to his health. Since his diagnosis, he has been living a lifestyle of healing and finding answers to sustain lasting change.
Dillon's experience has instilled in him the desire to help others who are experiencing their own health issues. He is committed to continually educating himself so he can help others.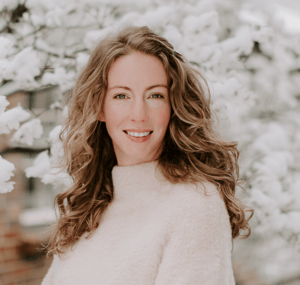 Erica
Member Experience Specialist / Health Coach
Erica is a Certified Transformational Nutrition Coach with a specialty certification in autoimmune health.
She was diagnosed at 17 with Still's Disease, a rare autoimmune disease that affects the joints and muscles. After 10 years of taking immuno-supressing drugs, she was able to achieve complete remission using the power of nutrition and managing stress and other triggers.
This experience and the years of research into nutrition and the causes of autoimmune diseases, led her to her mission to empower other autoimmune warriors to take their health back by managing their disease through diet and
lifestyle changes.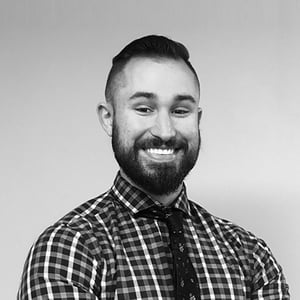 Dr. Dean Patrick graduated with his Doctorate from National University of Health Sciences in 2017 and started his own practice before eventually joining Novis Health. Dr. Dean's passion has always lied in functional medicine and helping patients solve the jigsaw puzzle which is their health. Dr. Dean Patrick has completed many post-graduate hours in Functional Medicine from the College of Integrative Medicine, as well as seminars focusing on nutrition. Dr. Dean's passion is specifically in supporting patients with their GI and Autoimmune conditions.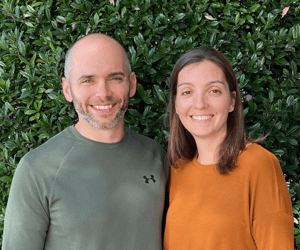 Mike & Vanessa O'Donnell
Owners
Mike and Vanessa started their journey into functional health when their then 7-year-old son became ill. They were shuffled through the medical system with a revolving door of prescription drugs to wait and see if any of them helped his symptoms. When they were told their child had Crohn's Disease they knew it was time to make a change.
After proper testing and addressing the root cause of his illness, their son started to improve drastically. He is now completely healthy.
Their passion now lies in helping others in the Knoxville community find the answers they have been looking for. They understand the struggle to be heard by doctors. Their goal is not to hide your symptoms, it is to reverse the root cause.
"The staff are amazing, excellent customer service. Very knowledgeable for all sorts of issues. My daughter hurt her knee and had therapy there for PEMF and red light therapy. This improved her mobility and reduced her swelling. Her physical therapist stated the her linear kneecap placement had improved drastically after three treatments!!!"
"Amazing owners and staff that are willing to listen and help! Beautiful office that is easy to find with the right equipment to help with your health needs! Highly recommend Novis Health of Knoxville!!"
"This is the best place to get HEALTHY!!! THE RIGHT WAY!"
"Novis Health and their staff have been absolutely amazing. I came to Novis around September this year (2021) after suffering for many years with health issues. I've previously been diagnosed with Chronic Reactivated Epstein Barr virus, Interstitial Cystitis, Fibromyalgia, Chronic migraines along with a whole list of other things. I had done everything I knew to do including seeing countless doctors & having countless test done & also a hospital stay in March. I was suffering daily and at my lowest point when I decided I did not want to give up on myself (or my life) so I took a chance and scheduled an appointment. Since beginning this only a couple of months ago, I have already lost weight, have more energy, and most importantly, I don't feel awful and sick every day. That's a huge deal for me. It is a process and it doesn't happen over night, but it works. You have to want better for yourself and trust the staff at Novis. I promise you are in great hands. I'm so glad I gave them a call because I was so depressed from being sick constantly that I was about to give up. They are exactly what I needed. I'm grateful for each one of them."
"For years, I've not felt WELL. I've been exhausted and can't remember the last time I woke up refreshed or had actual energy. I'm on more medications than someone my age should be and I've only been told to "eat healthy and exercise". The extensive bloodwork Novis did gave me insight into why I have felt bad for so long. I am now in week 3 of my cleanse and go use the Restore U protocol 3 times a week. I have been eating anti-inflammatory foods that nourish my body. I've been taking advantage of the resources available at Novis as much as I can including health coaching, group classes and Zoom meetings where I learn amazing new recipes. Our Knoxville Members Only FB page allows us to support one another and share recipes, what restaurants have great options during the cleanse, where to shop for the cleanest foods. I am starting to really notice some physical changes in addition to mental clarity and improved moods (and I'm only in week 3)! I am so thankful for Novis and the people in the Knoxville office for helping me make wonderful, positive changes in my life!"
"Transformational, that is the first thoughts that come to mind when I think of my experience with Novis Health. I have lost weight, fat , and excuses. The team approach and coaching are helping me achieve my goals. I would highly recommend."
"It is so nice to find a place where the people really care about your health and well being. I love the fact that they do extensive testing with a formal medical review that helps you know what's really going on. Their protocol has helped me find my energy again and get better sleep. They provide continuous support rather than just sending you off with a prescription . I am so happy I started coming here!"
"I'm so happy that I took a chance and went to the consultation! I've lived with hypothyroidism for twenty something years, treating it with the western medicine. Never really feeling normal even though my lab work said I was within range. Novis health in Knoxville has changed that. I'm finally off of all my prescribed medications and taking my health back with a holistic approach!"
Get your life back
and KEEP it!
Novis Health of Knoxville believes healthcare should be highly effective and accessible. We are passionate about Functional Medicine because we know it works. Our patients are like family to us, and we treat them based on what they need, not what insurance companies tell us they need.

Begin your journey back to health and wellness today at Novis Health of Knoxville. Give us a call and come see us for an initial consultation – it costs absolutely nothing to find out what we can do for you. We'll tell you about the thousands who got their life back – and kept it – with our help.

HOURS OF OPERATION
| | |
| --- | --- |
| Monday | 8 a.m. - 6 p.m. |
| Tuesday | 8 a.m. - 6 p.m. |
| Wednesday | 8 a.m. - 6 p.m. |
| Thursday | 8 a.m. - 6 p.m. |
| Friday | 7 a.m. - 5 p.m. |
| Saturday | Closed |
| Sunday | Closed |
Frequently Asked Questions
What if I don't have a thyroid?
There is certainly help for our members who no longer have a thyroid.
What can I expect at my first visit?
During your initial consultation, your Novis health coach will dig into the symptoms you're experiencing, the diagnoses you've already received from your primary care doctor, and your treatment goals.

To make sure you're ready for the lifestyle changes that make functional medicine a success, we'll also talk about your motivation for making your health a priority.
What types of testing can you do?
We offer extensive blood, GI and hormone testing to understand why you are experiencing your symptoms.
Is health coaching really effective?
It sure is! Research has shown that 90% of healing takes place outside of a doctors office. Studies from Harvard, the Mayo Clinic and many others speak about the effectiveness of health coaching in reversing chronic disease.