Schedule Your
Consultation Today
Start your long-term wellness journey with a complimentary consultation at our Scottsdale, Arizona location
HOURS OF OPERATION
| | |
| --- | --- |
| Monday | 8 a.m. - 5 p.m. |
| Tuesday | 8 a.m. - 5 p.m. |
| Wednesday | 8 a.m. - 5 p.m. |
| Thursday | 8 a.m. - 5 p.m. |
| Friday | 8 a.m. - 12 p.m. |
| Saturday | Closed |
| Sunday | Closed |
What to Expect From Your First Visit
At your initial consultation, your personal health coach will spend time learning about your overall health, your family history, and any symptoms you're experiencing or previous diagnoses you've received, as well as your ultimate wellness goals.
To dig deeper into why you're feeling the way you are, and to help uncover any underlying conditions, we'll recommend specialized lab work after your consultation.
Using your assessment and your lab results, your health coach will connect you with the right functional medicine provider for your unique needs.
Our Functional Medicine Programs
After your initial consultation and specialized lab work, your functional medicine provider and dedicated health coach will work together to create a customized plan to help you achieve long-term health. Depending on your needs, your plan may include:

Targeted Nutraceutical Supplements

Exercise

Exercise with Oxygen Therapy (EWOT)

Meditation

Continuous Glucose Monitoring

Red Light Therapy

PEMF Therapy
Meet the Scottsdale Novis Health Team
Using proven behavioral coaching strategies, lead health coaches Nicole and Nicholette and your dedicated team at Scottsdale Novis Health will work closely with you to help you achieve your wellness goals.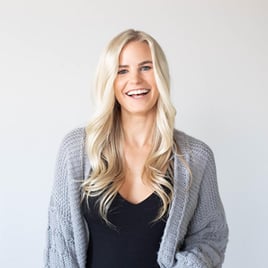 Nicole


Health Coach
Health Coach Expertise:
Digestive health, thyroid conditions, stress hormones, intuitive eating, diabetes management, fitness specialist, and mental health.

Education:
Institute for Integrative Nutrition (IIN) Certified Health Coach

Bachelor's of Science in Exercise Science and Health Education - Grand Canyon University

National Academy of Sports Medicine (NASM) Exercise Performance Enhancement Specialist

Functional Blood Chemistry Academy Certification (in process)

What I'm most excited to bring to Novis Health members:
I love helping members uncover the root causes behind their symptoms through a comprehensive physical, mental, and emotional approach. I strive to connect deeply with our members so that they feel heard, supported, and equipped with the tools to have lifelong lasting health and vitality. As a former college and NFL cheerleader, nutrition became my foundation to optimize my health and performance both on and off the field. While the healing journey is not linear, I will be with you every step of the way utilizing food as medicine. We are all fearfully and wonderfully made, and it is my goal to empower members to work with their bodies rather than against them and discover how to live their most vibrant life.

Most likely to find me:
Walking my talk! Either breaking a sweat at my local gym, perusing the produce aisles at the grocery store, or soaking up some vitamin D on a walk with my husband Brandon and golden retriever Wrigley.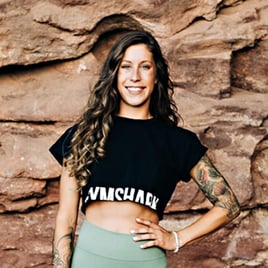 Nicholette "Lettie"


Health Coach
Health Coach Expertise:
Whole body healing

I empower individuals to discover their unique version of optimal health, allowing them to thrive and reach their greatest potential.

Education:
Institute for Integrative Nutrition (IIN) - Certified Health Coach

Bachelor's of Science in Human Nutrition and Dietetics - Metropolitan University of Denver (MSU)

Functional Blood Chemistry Academy (FBCA) - Certification (in progress)

What I'm most excited to bring to Novis Health members:
I am excited to be on this journey of changing the view on health care and to be able to support individuals in achieving total health by helping them understand their entire life. I had struggled for years with disordered eating, insomnia, depression, anxiety, and never feeling enough despite my efforts in being "healthy." As a student at IIN, I learned that health is so much deeper than food and exercise; it's everything that nourishes the body on and off the plate. I am here to support my members in finding their own unique version of balance by spreading positive encouragement and tips on how to live a healthy life!


Most likely to find me:
I was born and raised in Colorado so by default I am outdoorsy! I love to explore and be immersed in the wilderness – from the tops of the mountains to the middle of the ocean (lakes to be honest, haha) and all places in between is where I spend the majority of my "free time." My favorite outdoor activities include rock climbing, hiking, camping, lake days, and anywhere that allows dogs.
Creating a Healthier World, One Member at a Time
Novis Health was founded with the goal of changing how health is perceived in our country. That purpose has evolved into the greater mission of transforming health in America – beginning with the Novis Health member community.
Our complete approach to wellness integrates world-class providers, trained health coaches, comprehensive testing, targeted nutrition, and innovative technology into customized plans for every individual member, based on a foundation of functional medicine.
Ready to Take Charge of Your Health?
Schedule your free consultation today to learn more about how we can help you achieve long-term wellness.
Frequently Asked Questions
Do you take insurance?
We are what's called a membership-based center. Through years of experience, we've learned that many people continue struggling with chronic disease or less than optimal health because the same routine testing produces the same results – typically, more medication.
To treat our patients differently with a model that's more successful for their health, we don't accept insurance. Instead, we have developed a very affordable monthly membership that allows us the freedom to provide the care you need to achieve long-term wellness.
Do you work alongside my primary care doctor?
Our health coaches are always excited to connect with your primary care provider for support, and to provide clear updates and progress reports regarding your Novis Health journey.
What if I'm on fixed income or disability?
Many of our members are in a similar situation. We treat every patient like family, and we try to work with you to find a solution that fits your budget.