A Better Tomorrow
Is in
Y

our Hands
Take charge of your future with a complete approach to wellness.
Living a whole life begins with a whole approach to your health. Pioneering a new approach that blends specialized functional medicine, expert health coaching, and advanced healing technology, we provide all the tools necessary to achieve long-term wellness.
Customized Care Begins at the Core
Your health is unique. Your care plan should be, too. We use four core principles to create personalized treatments that address the root cause of your condition and empower you to be an active participant in the healing process.




An Innovative Approach to Functional Medicine
We learn about you – your history, risk factors, underlying conditions, and lifestyle – then work together to build the treatment approach that meets your unique needs.

Provider-Developed
Plans
After an in-depth consultation and comprehensive labs, our providers create a plan specifically for you.

One-on-One
Coaching
A dedicated health coach helps keep you on track when motivation dips and, along with your provider, adjusts your plan as you progress.

Targeted
Nutrition
Nutraceutical supplements are tailored to you to address any deficiencies.

Innovative
Technology
Cutting-edge tech treatments accelerate healing by improving circulation, increasing sleep quality, and lowering blood pressure.
Reimagine Your Health


We work with our members to reverse chronic disease, prevent future
conditions, and improve physical and mental performance.
TOUCH
Break Free From Chronic Disease
Break Free From Chronic Disease
Take control of your health with personalized care that treats you, not just your diagnosis. We can help reverse:
Type 2 diabetes

Hypothyroidism
Gut problems
Autoimmune disorders
TOUCH
Live Your Healthiest Life
Live Your Healthiest Life
A proactive approach to wellness lets you decide the life you want to live. We can help you:
Identify risk factors to prevent chronic disease
Uncover and address gaps in nutrition
Make lasting lifestyle changes
TOUCH
Take Your Performance to the Next Level
Take Your Performance to the Next Level
Optimize intellectual and athletic performance with a complete approach to wellness that includes:
Precise nutrition plans for your body and your goals
Cutting-edge technology that accelerates muscle recovery
Mental performance coaching
TOUCH
Improve Your Team's Health
Improve Your Team's Health
Help employees develop healthier habits and improve their lives with our corporate wellness program, which features:
Access to comprehensive labs and screenings

One-on-one health coaching sessions
Team-building activities
Over 90% of members report improving blood sugar levels in 30 days.
Our Members Are Taking Their Lives Back
"I'm so happy that I took a chance and went to the consultation! I've lived with hypothyroidism for twenty-something years, treating it with western medicine. I never really felt normal even though my lab work said I was within range. Novis Health has changed that. I'm finally off of all my prescribed medications and taking my health back with a holistic approach!"
Creating a Healthier World
Founder Dr. Ryan Valencic started Novis Health to redefine the way we perceive health in our country. That purpose has evolved into the greater mission of transforming health in America – beginning with the Novis Health member community.
Our complete approach to wellness integrates world-class clinicians, certified health coaches, comprehensive testing, nutritional supplements, and innovative technology into customized plans for every individual member, based on a foundation of functional medicine.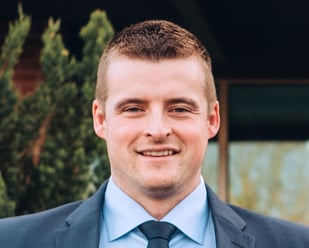 Dr. Ryan Valencic
Start Looking Forward to Tomorrow
Hope and health go hand-in-hand. Find a
Novis Health location near you, and reimagine
what your future could be.